The first free event by Latinas en SEO!
For a more inclusive industry
Welcome to Indexadas! The first Latin American SEO event organized by women. Our main goal is to promote gender equality in the SEO industry and give more visibility to Latin women in the SEO community, which is composed of specialists spread all over Latin America.
What to expect from Indexadas?
In our first online edition, you will be able to enjoy talks in Spanish and Portuguese presented by different speakers from our community. In addition to providing technical and practical knowledge about SEO, Indexadas will offer activities for personal growth, designed to enhance your professional performance.
THURSDAY, DECEMBER 2ND, 2021
MEXICO CITY | 9 AM
BUENOS AIRES / SÃO PAULO | 12 PM
You don't know at what time the event will take place in your location? Click here to find out!
---
Speakers
Ana Mayela Campos
Nicaragua
Maria Paula Collante
Colombia
Diana León Avedaño
Colombia
Erica Yanel Romero
Argentina
Amanda Noronha Araujo
Brazil
Katerine Triana Páez
Colombia
Leomerly Salismey
Venezuela
María del Mar Quintana
Colombia
Natalia Eichhorn
Argentina
Shalom Jaskilioff
Argentina
---
Agenda
9:00 MX
12:00 BR/AR
Welcome & Intro
9:50 MX
12:50 BR/AR
Meditation
10:00 MX
13:00 BR/AR
SEO Básico para negocios y emprendedores
10:30 MX
13:30 BR/AR
SEO en medios de comunicación de Colombia
11:30 MX
14:30 BR/AR
SEO, comunicação e conhecimento de audiência
12:00 MX
15:00 BR/AR
SEO panel for E-commerce
12:30 MX
15:30 BR/AR
Mental Health Panel
13:10 MX
16:10 BR/AR
Mejora el SEO Onpage con la metodología LEAN UX
13:40 MX
16:40 BR/AR
On-site Panel
14:10 MX
17:10 BR/AR
Sitemaps Visuales, descubre como pueden ayudarte en la planificación SEO de Sitios Web
14:40 MX
17:40 BR/AR
Dicas para manter seu site WordPress seguro e mais rápido
15:10 MX
18:10 BR/AR
Closing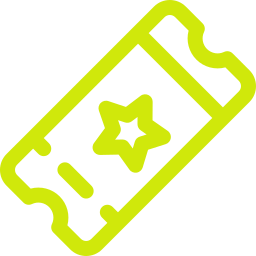 Register for free as an assistant!
---